As a child I was introduced to Christ in my home, but as a teen I became rebellious and got involved in drugs and alcohol. I heard the gospel at a youth event and received Christ. The first two years of my walk with the Lord were very difficult because I was disobedient to Him. My girlfriend (now my wife) and I came to Calvary Chapel of Riverside (now Harvest) in 1981 and heard Pastor Greg speak on "Lot and the Compromised Life." We responded to the invitation to recommit to the Lord and have been walking strongly with Him ever since. We continually praise God for His blessings in our lives. In 1994 I was invited onto the pastoral staff, and in 2001, became an Administrative Pastor overseeing communications.
Born in: 1961
Birthplace: La Mesa, CA
Pastor since: 1994
Previous work: Sign company
Favorite verse: Philippians 1:6
Married to: Debbie
Married since: 1983
Children: Alyssa, Adam, Aaron, Abigail
Grandchildren: Adah, Jude, Jackson, Paul, Asher, Braxton, Norah, Calvin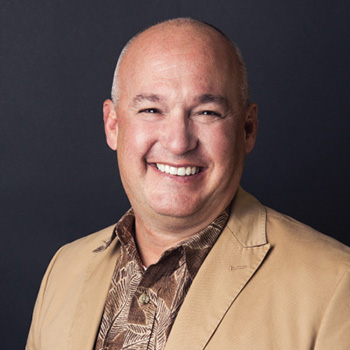 Role: Administrative Pastor
Locations: Riverside
We are looking forward to meeting you!
If you are new to Harvest, be sure to stop by one of our Connect Tables when you visit to receive a free gift and a warm welcome. 
Stay Connected to the Harvest Community
Get regular email updates, event information, and Harvest stories.