Committed to helping you learn and grow in your faith, we want to provide opportunities to get plugged into a community that desires to deepen your relationship with Jesus Christ and tell others about Him.
What's it like at Harvest?
Harvest is a place where you can come to learn more about God in a casual, nonthreatening atmosphere. No judgment. No hostility. No ritual. Just real people seeking to be in relationship with God and other likeminded believers. Featuring the biblical teaching of Pastor Greg Laurie, there are many opportunities for you and your family to engage with God at our convenient campus locations.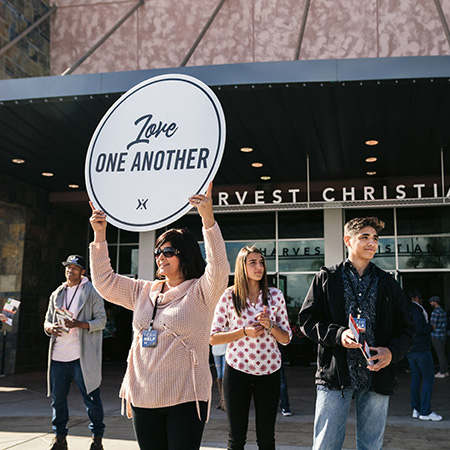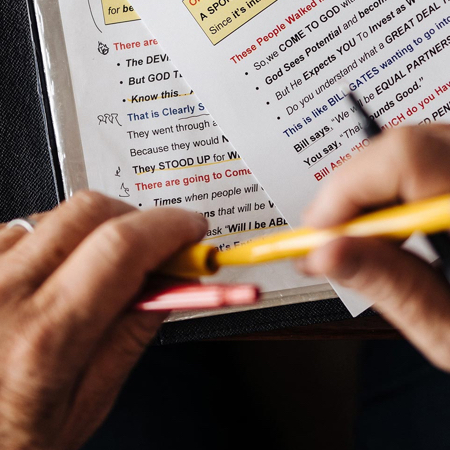 What we believe
We believe the Bible to be the inspired Word of God, who exists in three persons: Father, Son, and Holy Spirit. We believe that repentance from sin and acceptance of Jesus Christ is the only way to salvation and relationship with God. We believe in following the precepts and practices set forth in Scripture. And we believe so much more.
Harvest Stories
At Harvest, we love to hear stories from our congregation about how God is moving in and through their lives. It is great to connect on a deeper level with the people you see each Sunday or throughout the week in our Bible study groups. Celebrate God's grace with us in the stories of our Harvest family.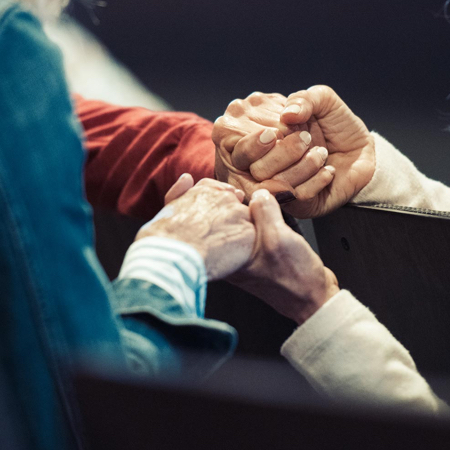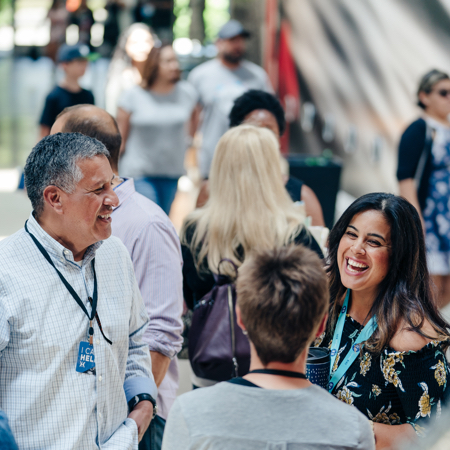 Meet the Team
Our pastors and church staff are here to connect with you, care for you, and help you develop your relationship with Jesus Christ. That means being available to listen to, talk with, pray for, and worship beside you. And it means being present to meet the spiritual needs of people wherever they are—whether in church, homes, hospital beds, prison cells, office buildings, coffee houses, or on the streets.
Frequently Asked Questions
What times do the services start?
Sunday service times are at 9:00 AM and 11:00 AM. But please refer to our Harvest service times and locations for more specific information and special events. Service Times & Locations
What's the atmosphere like?
At Harvest, you will experience friendly people, contemporary worship music, and relevant messages, in a comfortable environment. We want to make you feel as welcome as possible. By visiting our webcast archives you can gain a glimpse of what an average service experience looks like. Watch webcast archives here
How do I need to dress?
We invite you to dress casually and comfortably. You'll fit right in. After all, the Bible tells us that God is more concerned with our hearts than He is with how we dress or look (1 Samuel 16:7).
Do you have children's ministries?
The Children's Ministry is available for infant through sixth grade children during all Sunday services. For information about the children's ministry at a specific church location select a campus location. Service Times & Locations.
What do I do if I have a child with special needs?
No matter how old or young your son or daughter is, Harvest offers a number of safe, fun, and Christ-centered ministries for them to become involved in. If you have a special-needs child, please check with the Children's Ministry Office to find out what options are available to you.
Church location information
.
You feel like you matter, that you are family, that you belong, and that there is a place for everybody. This encourages me to be there for others as others have been there for me…It is a sweet privilege.