I grew up "having to go to church." My mom was a single mom who loved my siblings and me dearly and she did everything she could to get us to church on Sunday mornings at a little Lutheran church in Fontana, California.
I learned about Jesus there. I asked Him into my heart there. I fell in love with Him there. What I learned there I wanted to share with everyone I knew. As time went on, the fire in my heart dwindled to more of a "flicker." I started to drift. I continued to attend church but I knew there was something more for me!
I would always listen to Christian radio when I was feeling empty. I would listen to Pastor Greg on K-Wave in the mornings and couldn't get enough. The Lord was speaking to me through him. So, one day I asked a buddy of mine to go with me on a Wednesday night to Harvest Christian Fellowship to see and hear him live. My life changed! I went from worshipping at that small Lutheran church (I'm talking an organ and choir, not that that's a bad thing) to a rock band leading worship and Pastor Greg preaching the gospel.
I rededicated my life to Jesus on that February night in 1992 and I haven't looked back.
Since then, God has been so good to me! I led worship for Day 7 here at Harvest for many wonderful years, and I was part of Pastor Steve Wilburn's high school ministry called SWAT and led worship there as well.
I met my wife, Tiffany, serving in the high school ministry together. We have been married since 2012 and we have two amazing kids: Paisley Grace and Milo James.
Born in: 1973
Birthplace: Fontana, CA
Pastor since: 2012
Previous work: Worship Pastor at Revival Christian Fellowship
Favorite Scripture: John 3:16
Married to: Tiffany
Married since: 2012
Children: Paisley, Milo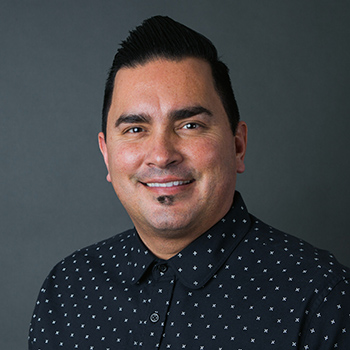 Role: Pastor of Advancement
Locations: Orange County, Riverside
If you'd like to get in touch, please click the button below.