Let me see . . . typical, common, ordinary, average. That's it; that's how I felt growing up. I was an average guy, living an average life, headed toward an average end—at least as far as I understood it. I didn't have extraordinary academic abilities, athletic prowess, social savvy, and I'm definitely not good looking! I didn't grow up in a Christian home and had very little spiritual influence in my life. I did have parents that loved me and taught me things such as respect, fear, and discipline. On my walks home from school I would ponder the big questions: "Where did I come from?" "Why am I here?" "Where am I going?"
One day I tagged along with my older brother who was hanging out with his girlfriend, who was going somewhere her parents made her go . . . Harvest. I wound up in a room with a couple hundred other teens (yet another place where I didn't stand out) and a Bible teacher. It wasn't long before I accepted Christ as my Lord and Savior. Within the year, Pastor Steve Wilburn was called by the Lord to lead the High School Ministry and I was drawn in to the spiritual tide of what the Holy Spirit was doing there. I came on staff as a custodian in 1997 and served alongside Mr. Joe and the team for four years. My wonderful wife, Kim, and I married on July 29, 2000 and started our family a few years later. In 2001 Pastor Steve asked me to step into a full-time intern position in the High School Ministry. I have traveled with the SWAT Team, sharing the gospel from Honolulu to Auckland to New York.
Today I enjoy the privilege of ministering as part of an incredibly gifted team of pastors. My life has gone from average and expendable to meaningful and invaluable because of the indwelling of the Holy Spirit. "But because God was so gracious, so very generous, here I am. And I'm not about to let his grace go to waste" (1 Corinthians 15:10 msg).
Born in: 1980
Birthplace: Long Beach, CA
Pastor since: 2010
Previous work: Custodial
Favorite verse: 2 Corinthians 5:14
Married to: Kim
Married since: 2000
Children: Elisha, Josiah, Jedidiah, Obadiah, Emily, Ava
Ministiries: Services Ushers, Greeters, Deaf Ministry, Harvest Sunday Nights, and Basketball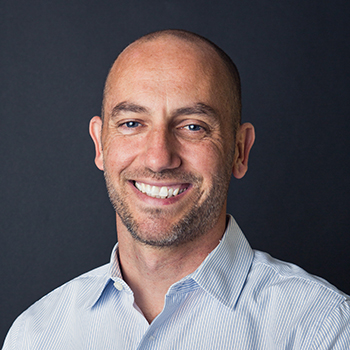 Role: Associate Pastor
Locations: Riverside
If you'd like to get in touch, please click the button below.