I was not raised in a Christian home. It was a very "moral" home but church and the Lord were not a part of it. On January 17, 1982, my girlfriend brought me to Calvary Chapel of Riverside. I listened to the music of "Sweet Comfort" and to the gospel message by Pastor Greg. I came forward at the invitation to receive Christ as my Savior, was born again, went back to the counseling room, talked to a counselor, and was off and running. I had never read or owned a Bible so I was totally "starting from scratch."
From there, I attended just about every Bible study and service the church provided, including Dennis Davenport's home study in Rialto. I went on missions trips to the Philippines, Thailand, Macau, and smuggled Bibles into China. The East Coast "Radio Rallies" in the early '80s were instrumental in getting me involved in serving the Lord and providing me with great fellowship. Many of the relationships built on these trips remain to this day, including meeting my wife, Leah, whom I met on a church trip to New York, Philadelphia, Boston, and Washington DC in 1984.
In more than 30 years at Harvest I have served in missions, children's ministry, ushering, home Bible studies, men's studies, and spent over 20 years helping oversee the follow-up and discipleship ministries. In the mid '90s, I was blessed to help coordinate Samaritan's Purse's Operation Christmas Child on the West Coast. I was able to help deliver the shoeboxes to needy children in Bosnia, Croatia, and Mexico City. Since 1990, when Summer Harvest (later the Harvest Crusades) began, I was blessed to attend and to serve at all the Harvest Crusades, and got to direct crusades in amazing places including: Fort Lauderdale, Honolulu, Australia, and New Zealand.
To see our sons and their families, including our five grandchildren, being raised in the ways of the Lord is by far the biggest blessing. The Lord has been very good to Leah and me and we are blessed to call Harvest our home.
Born on: October 13, 1957
Birthplace: Fontana, CA
Pastor since: 1990
Previous work: Masonry Contractor
Favorite verses: Psalm 1, Psalm 37:4, and Romans 8:28
Married to: Leah
Married since: 1987
Children: Dan, David
Grandchildren: Miles, Owen, Liam, Quinn and Jane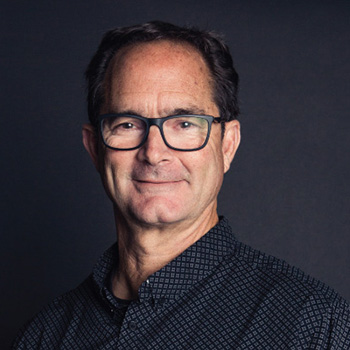 Role: Associate Pastor
Locations: Orange County, Riverside
If you'd like to get in touch, please click the button below.