From a young age I knew God was real and that He was watching over me. I grew up mostly in San Bernardino and at age 15, sitting in my high school class, I heard a clear gospel presentation from one of my fellow classmates. It struck me to the heart and right there in class I gave my life to Christ.
I struggled as a young Christian until I became an adult, started working, and got a car. I remembered going to Harvest when I was a very small boy and hearing the truth of the Word of God being taught. I decided to drive out to Riverside to start attending church each week. I got involved in the Sports Ministry and in 2002, I met my wife, Sarah. We were married a year later and we now have two children and one on the way.
We have been involved with many ministries throughout our years here at Harvest. It has been a blessing to grow and serve together as a couple and as a family, and we are especially grateful for the extended family in Christ that we have gotten to know over the years through fellowship and service. I am overjoyed to now be entrusted with shepherding the people of God as a pastor.
Birthplace: San Bernardino, CA
Pastor since: 2018
Married to: Sarah
Married since: 2003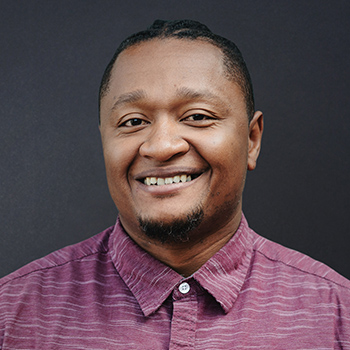 Role: Associate Pastor
Locations: Riverside
If you'd like to get in touch, please click the button below.