I grew up in a Christian family and knew the reality of Christ from an early age. My dad and mom loved God and were committed Christians and so were almost all of the members of my extended family. I prayed to accept Jesus when I was 8 years old at Vacation Bible School, but I didn't consider really following Him until I was a senior in high school. I didn't get in any trouble as a kid but I was sort of passively rebellious toward God, trying to find my identity in the music and the culture of the late '60s. My life was kind of a quiet mess; I realized I couldn't live any other way than devoting my whole life to God.
I believe now that my interest in music was a gift that God brought to my life. That gift blossomed as I surrendered my life to Him. I got involved doing Christian music in 1970. I wrote my first song then; it was pretty terrible. There were no songs at that time that expressed what I wanted to say about my newfound faith so I wrote my own, or at least stole some other song and changed the lyrics.
Since then I've gotten to perform all over the US and the world, made records, and had many songs recorded. God also brought me the wonderful gift of my wife, Kathy, when we were both working for a music publisher, she as a secretary and I as a music writer. I've played music at this church since Pastor Greg taught a Sunday night Bible study at All Saints Episcopal in 1972. I've also played at nearly all of the Harvest Crusades since 1990.
Born in: 1951
Birthplace: The hospital (Berwyn, Illinois)
Worship Leader since: 1982
Instrument of choice: Guitar or Bass
Previous work: House Painter
Favorite Verse: Romans 8:1–5
Favorite worship song: How Firm a Foundation
Married to: Kathy
Married since: 1985
Children: Mark, Laura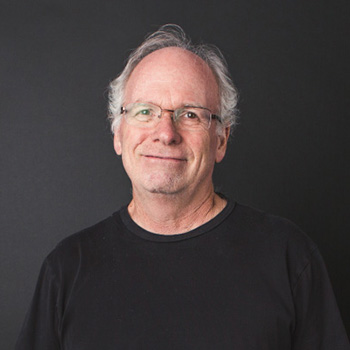 Role: Worship Leader
Location: Corona, Eastvale, Orange County, Riverside, Woodcrest
We are looking forward to meeting you!
If you are new to Harvest, be sure to stop by one of our Connect Tables when you visit to receive a free gift and a warm welcome. We'll be happy to answer any questions and help get you oriented.
Stay Connected to the Harvest Community
Get regular email updates, event information, and Harvest stories.