I don't know when I was saved. The first time I prayed and asked Jesus to forgive my sins was at a Harvest kids' crusade around the age of 5. I didn't really know what I was doing. I was the kid in junior high and high school that would go forward at almost every altar call to ask for forgiveness. I didn't understand grace. I can't look back at my life and say, "That was the day I became a Christian," but as I began to learn more about God's grace, I can say, "God's grace is sufficient" and that I know that I am saved. I have been serving at Harvest in some capacity since serving on the Children's Ministry security team at the ripe old age of 13. I still do not know why they allowed me to do that.
Shortly after graduating junior high, I began serving as a leader in the ministry and have been serving there ever since. I have a passion for young people to know God through His Word and to make Him known. Jesus said in John 15:5, "I am the vine; you are the branches. Whoever abides in me and I in him, he it is that bears much fruit, for apart from me you can do nothing." Without Jesus we cannot do anything for His kingdom. Everything that we do for God's kingdom and in ministry must be done out of and fueled by our intimacy with Jesus, for apart from Him we can do nothing.
Born in: 1986
Birthplace: Upland
Pastor since: 2014
Previous work: Video Department
Favorite scripture: Ephesians 2:4-5
Married to: Heather Eaton
Married since: August, 2015
Children: Asher and Braxton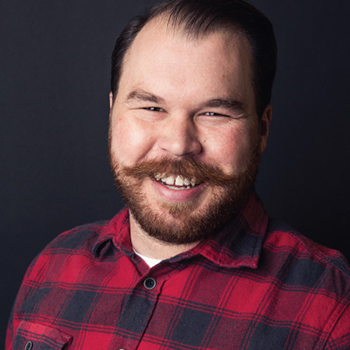 Role: Associate Pastor
Locations: Orange County, Riverside
If you'd like to get in touch, please click the button below.