In October of 2007, at 28 years old, a cute girl invited me to Harvest and I heard the clear and understandable gospel for the first time in my life from Pastor Greg. I didn't grow up going to church, and I didn't know any Bible stories or that God wanted a personal relationship with me. But my entire life I felt a desire for something bigger than myself, bigger than this world.
I had spent my late teens and most of my twenties testing the level of destruction one could bring upon oneself. Drugs, alcohol, a divorce, and loss of a career in law enforcement brought me to my knees. I am so glad that it did. The day that Jesus came into my life is a clear border crossing when I crossed from darkness to light, from lost to found, when I walked away from the disaster I had made of my life and started on a clear path with Jesus! One of my favorite verses is Proverbs 3:5–6, which says, "Trust in the Lord with all your heart; do not depend on your own understanding. Seek his will in all you do, and he will show you which path to take" (NLT). I have tried for the past 10 years to do just that and God has shown faithful in His promises.
I served at Harvest in various ministries; I started off ushering, then to security, Prayer & Share, Valor, etc. for a few years. I found by serving that I am passionate about reaching lost, broken people and helping people grow in their relationship with God!
I was asked in October of 2013 to come on staff as director of security for the Riverside campus. Then, on a cold morning, October 2, 2016, at about 6:00 AM, Pastor Greg called me into his office. (I thought he was going to ask me to grab him a coffee or something.) He said, "Tim, we're going to ordain you." What! I thought, God's grace is amazing!
God has done an amazing work in my life. I married that cute girl who invited me to church, and we have three sons together, Stephan (Monkey), Trent (Peanut)—our miracle baby that has had two open-heart surgeries and God is using in amazing ways, and our (Boss Baby) Dylan. We also have our two princesses, Kaylee and Ashlyn.
I love my church, love my pastor, and we have the greatest team/church in the world!
Birthplace: Riverside
Pastor since: 2016
Previous work: Veteran US Army and Sheriff's Deputy, San Bernardino
Favorite scripture: Isaiah 43:2 and Jeremiah 17:7–8
Married to: Stephanie
Married since: 2007
Children: Kaylee, Ashlyn, Stephan, Trent, Dylan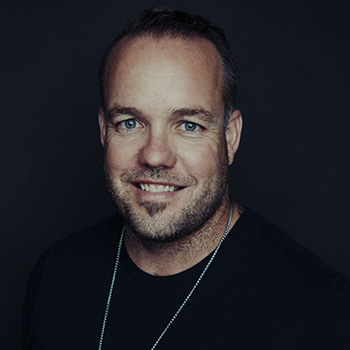 Role: Associate Pastor
Location: Orange County
We are looking forward to meeting you!
If you are new to Harvest, be sure to stop by one of our Connect Tables when you visit to receive a free gift and a warm welcome. We'll be happy to answer any questions and help get you oriented.
Stay Connected to the Harvest Community
Get regular email updates, event information, and Harvest stories.