I thank the Lord, who brought me out of a life of sin and selfishness to a life of surrender and service to Him.
My parents divorced when I was 10. With my dad gone and mom working many hours, we did not go to church anymore, though earlier we attended a Lutheran church regularly. My mom still wanted me confirmed in the church, though we were not attending. She set up a private meeting with the pastor. He shared the gospel, and I prayed to receive Christ, but I don't remember if he told me anything more. There was no follow-up, no Bible, no church attendance.
I then lived a life of no real direction, doing what the world said you need to do to be happy. But as life went on, I wasn't happy. And through a series of sinful choices and their consequences, I saw my need for Christ and the Lord drew me to Himself.
During that time, I came across Pastor Greg's teaching on the radio. It was so down-to-earth and just what I needed to hear, and I gave my life to Christ. After five different people invited me to Harvest, I decided to go to this church, not knowing anything about it. I was amazed when I discovered that it was Pastor Greg's church! I immediately started reading the Bible and getting serious in my faith, and I knew I wanted to serve God full-time. However, my wife did not share the same desire for God or to make our marriage work. She walked out on our marriage, never to return.
But God gave me a promise, Psalm 37:4: "Delight yourself also in the Lord, and He will give you the desires of your heart." Our God of second chances brought me a godly wife that wanted to serve the Lord with me. We have been married for 18 glorious years, serving the King of Kings. In addition to serving the Lord in the Children's Ministry, Men's Bible Fellowship, and other ministries, I began to serve together with my wife. We do marriage counseling, had a home Bible study, and she has gone on numerous missions trips with me. And at the young age of 53, the Lord called me to be a pastor at our church. Amazing!
My soul magnifies the Lord; He has done great things for me!
Born in: 1960
Birthplace: Whittier, CA
Pastor since: 2013
Previous work: Electrical Contractor
Favorite scripture: Isaiah 40:31
Married to: Lore
Married since: 1998
Children: Ryan, Matt, Daniel, Brendan, Alina, Melissa
Grandchildren: Isaac, Cannon, Judah, Hunter, Jase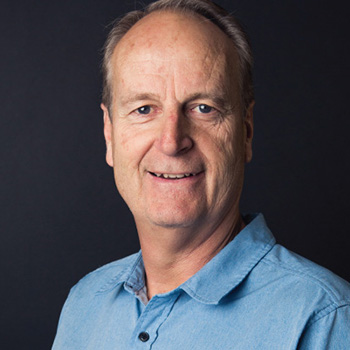 Role: Associate Pastor
Locations: Riverside
We are looking forward to meeting you!
If you are new to Harvest, be sure to stop by one of our Connect Tables when you visit to receive a free gift and a warm welcome. 
Stay Connected to the Harvest Community
Get regular email updates, event information, and Harvest stories.