I was the kind of kid who grew up in the church his entire life. I also went to a Christian school from preschool through 12th grade. I remember what I wanted to be when I was five, and they were a firefighter (I was adventurous), a dentist (I wanted to be financially secure), and a preacher (don't ask me why). I remember taking my red Radio Flyer wagon, standing on it, and preaching. Honestly, I have no idea what the words were that came out of my mouth at that time and I might be glad I don't remember because they could have been blasphemous. I knew who Jesus was and I knew that He died on the cross for me. All through elementary school, I was a good boy. I would say I was a little angel, but I bet my parents would disagree.
Junior high was interesting for me because I started getting more friends and girls started to like me. I wanted to be considered popular in junior high, and because of that, there were a lot of first-time things for me. I tried smoking for the first time, I tried drinking alcohol, and I kissed a girl for the first time.
It was during these years that I started to do things on my own. This independence was not one most parents long for in their child because I had this self-willed, rebellious attitude that resulted in me not getting along with my parents. I actually defied them and any other type of authority figure as well. If you asked me during this time, I would have said, "Yeah, I am a Christian. I know the Bible. I go to church, and I go to this Christian school, so I must be a good guy." I would compare myself to other friends and say to myself, these people are doing a lot more worse things than I am, so I must be good. I was a big, big brat, to put it bluntly.
It was at the end of my ninth-grade year that I met a pretty girl who was a strong Christian. As I started to like her, she full-on asked if I was a Christian. My arrogant ninth-grade response was, "Of course, DUH, I go to this Christian school, I go to church pretty regularly. Come on, what do you think?"
I should have not said that because she told me exactly what she thought. She said, "I don't think you have a personal relationship with Jesus Christ." I asked, "Well, what do you mean?" and she said the fruit that was coming out of my life did not show it.
You know, she was right on the money with that comment. I did not want to believe her at first, plus I think it stunk to hear it from her because I liked her. But the truth is, she was so right. I would spend my life the way I wanted it, not the way God wanted it. My desire was not to please the Lord, but to please Jon Lee. I would look in the mirror and hate myself and I was miserable and she was right. I was more miserable because she was right. I had the problem of knowing the Bible, but not listening to it.
At first, I started to go to the church she attended to impress her and you know what? It did not work. After the first couple of times, I started to love going to her church and her youth group, not because she was there, but because somehow my eyes were opened and I knew I was missing out on something big. The church she attended was Harvest, the place I now work at and call home. This was all part of God's plan, but of course, I did not know it at that time.
I accepted the Lord during a Wednesday night high school study that Pastor Steve Wilburn was teaching. I wish I could say that I was for the Lord from that moment on, but there were some other minor things that had to happen so I would be completely for the Lord and not myself.
I joined my school's ministry team, which was a school choir that did street ministry as well as evangelism. It was at this choir that I developed the love to share what Christ did for me on the cross and I began actually serving the Lord.
The following year, when I was a junior in high school, I left for the summer to be part of a summer camp for the Salvation Army. I mostly went to this camp to start doing things on my own, and see what it would be like to get away from home for a little while. At this camp, however, I realized how precious the gospel is even to little kids. All of a sudden, I had a passion to share the gospel, to be a light, to be an example to these precious children.
When I returned from the summer back to my senior year in high school, as well as ministry team, I had a different outlook on serving the Lord. The last part of high school, I started to get involved with going on SWAT trips, as well as being a counselor in the Jr. High Ministry under Pastor Forrest.
From the moment I got involved with the Jr. High ministry, I could not stop; I was almost addicted to serving the Lord. The reason was I realized with all the things I went through as a junior higher, I could encourage other junior highers that they do not need to go through the things I went through. They do not have to learn by failure, and if I could invest a little amount of time in someone, just to make a difference, so they could love the Lord, then all the better.
I haven't stopped serving the Lord in my life. I think there is nothing better than being able to serve the Lord.
Born in: 1983
Birthplace: Riverside, CA
Pastor since: 2006
Previous work: Retail
Favorite verse: Jeremiah 20:9
Married to: Alyssa
Married since: 2005
Children: Adah, Jude, and Jackson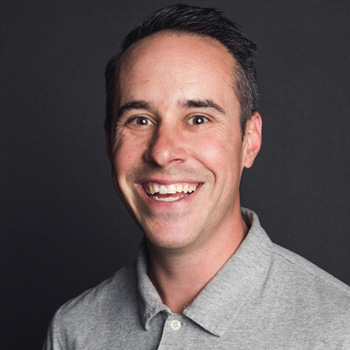 Role: Associate Pastor
Location: Riverside, Woodcrest
We are looking forward to meeting you!
If you are new to Harvest, be sure to stop by one of our Connect Tables when you visit to receive a free gift and a warm welcome. We'll be happy to answer any questions and help get you oriented.
Stay Connected to the Harvest Community
Get regular email updates, event information, and Harvest stories.