Like many of my generation I grew up in a traditional protestant church. I followed my own path for a short time but renewed my commitment to Christ at age 22 after finding a fresh expression of faith through the growing Jesus Movement of the 1970s. Shortly after marrying my high school sweetheart, Cindy, we moved to Riverside in 1976 and began attending what was then Calvary Chapel of Riverside (later named Harvest). I came onto the Harvest staff in 1984 as an associate pastor.
I hold a Bachelor's Degree in Communications from California State University, Fullerton. I was ordained to the ministry in 1985 by the Harvest board where I served first as an associate pastor and then as administrative pastor. In 1989 I was asked by Pastor Greg Laurie to head up a new evangelistic outreach known as Summer Harvest. After a successful launch in the summer of 1990 where more than 90,000 people gathered and more than 5,000 professions of faith were recorded, the evangelistic ministry of Harvest Crusades was born. Since the beginning of the crusade ministry, I have directed crusades and outreaches across the US, Australia, and New Zealand that have attracted more than 4.5 million people.
I am currently the Executive Pastor for Harvest Christian Fellowship and the Executive Director for the Harvest Crusades. I was awarded an honorary doctorate of divinity in 2010 from California Baptist University.
Cindy and I live in Riverside, California, and have four sons: Bryan, Brad, Brent, and Brady; four beautiful daughters-in-law: Alexis, Delaney, Kristen, and Stevie; and nine wonderful grandchildren: Bailey, Hunter, Tanner, Levi, Scarlett, Briar, Caroline, Jude, and Wiley.
Born in: 1954
Birthplace: Long Beach, CA
Pastor since: 1984
Previous work: Communications/Marketing
Favorite scripture: John 1:14, John
Married to: Cindy
Married since: 1976
Children: Bryan, Brad, Brent, Brady
Grandchildren: Bailey, Hunter, Tanner, Levi, Scarlett, Briar, Caroline, Jude, Wiley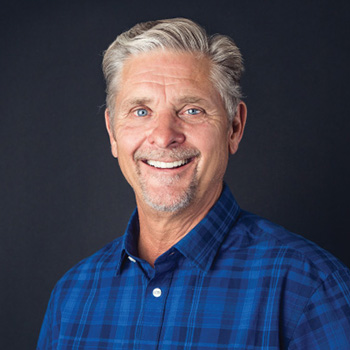 Role: Executive Pastor
Locations: Orange County, Riverside
If you'd like to get in touch, please fill out the form below.
Stay Connected to the Harvest Community
Get regular email updates, event information, and Harvest stories.