I was adopted at 4 months, and raised by non-practicing Catholic parents, growing up here in Riverside. At the age of 6, my brother and I did a one-year stint at Queen of Angels Catholic School, but we were considered too rowdy, so we returned to public school. I always believed in God's existence, and on occasion, would even talk to Him—usually when I was in trouble. As a young teenager, my Christian aunt began taking me with her to a small community church in La Sierra. There was Bible teaching, but never any gospel. As a freshman in high school, and at the invitation of my Christian football coach, I attended a Nicky Cruz evangelistic meeting in San Bernardino, and upon hearing the gospel for the first time, I went forward at the invitation. I had no follow-up or Christian friends, so after a few days, I was back to my old self.
In 1980 and at the age of 25, while working at Sparklett's Bottled Water, a fellow worker and I were assigned to work together for the day. I knew he was a Christian, and while I determined that we would not discuss God or religion, we ended up talking about Jesus, the gospel, and end times for that entire day. For the next several days, I was under heavy conviction from the Holy Spirit. Finally, I realized that I was running away from the One who loved me, so I prayed privately in my home, and asked Jesus to save me from my sins. A few days later, we attended Calvary Chapel in Riverside, now Harvest. At the Sunday evening service, Lorraine went forward during Pastor Greg's gospel invitation, allowing us the blessing of being saved within a few days of each other.
A couple of weeks after my conversion, my supervisor was diagnosed with cancer, and given six months to live. With very little Bible knowledge, I went to his home and shared the gospel with him and his wife. Several days later, they both prayed to receive Christ in their home, similar to how I had received Christ. With my conversion, I had an immediate and almost insatiable appetite for learning God's Word. After three years of constant study and learning, I got involved with serving, beginning with New Convert Follow-Up. From there, I committed to other ministries, and really loved serving in the church. In 1984, one of the Associate Pastors asked me to teach the New Believer's Classes on Monday nights, which continued for a few years. I also taught a home study, and was then invited to help teach the Men's Bible Fellowship. I began sensing God's call to full-time ministry in 1986, and committed that to prayer and continued service. In June of 1989, I was invited to become a pastor. I'm still humbled by God's grace in my life, and love serving the Lord.
Born in: 1955
Birthplace: Loma Linda, CA
Pastor since: 1989
Previous work: Small business owner
Favorite Verse: Psalm 37:4
Ministry verse: 2 Timothy 2:15
Married to: Lorraine
Married since: 1978
Children: Shawn, Theresa, Nicole
Grandchildren: Amanda, Haley, Daniel, Samantha, Lauren, William, Nathan, MaKaylah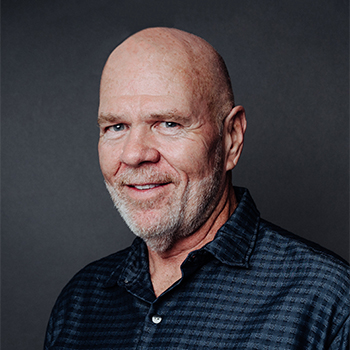 Role: Administrative Pastor
Locations: Corona, Riverside, Woodcrest
If you'd like to get in touch, please fill out the form below.
Stay Connected to the Harvest Community
Get regular email updates, event information, and Harvest stories.