I was brought up in a morally sound home and went to church as a child even into adulthood. However, as a married father, I realized my need for a personal relationship with the Savior through a men's retreat that a coworker invited me to. As I accepted the forgiveness of Christ, I began to grow and lead my family in the ways of the Lord. I listened to the Bible teachings on KWVE (a local Christian radio station) as I drove in my car during the workday. It seemed as if I could not get enough of the Word of God. I began reading through the Bible that year. Soon afterward I began serving in various ministries at Harvest, including the Correspondence Counseling Ministry, Men's Study, and Home Study Ministries. In serving the Lord I continued to grow and mature in my faith.
Born in: 1960
Birthplace: Rolla, Missouri
Pastor since: 2001
Previous work: Project Manager for a construction company
Favorite verses: Jeremiah 29:11, Joshua 24:15
Married to: Trish
Married since: 1983
Children: Joey, Maggie, Patrick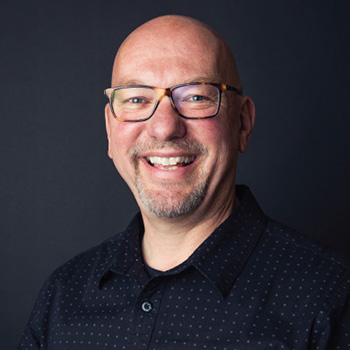 Role: Associate Pastor
Locations: Riverside
If you'd like to get in touch, please click the button below.