I was born and raised in New Orleans, Louisiana. I was part of a local church where my dad was the worship leader. It was here that I came to know the Lord at a young age along with my family. In 2002, my parents felt a strong calling from the Lord to move to Riverside, California, specifically to become a part of Harvest Christian Fellowship. Through prayer and seeking God, my family was given many assurances of this calling over the following two years. Finally, in 2004, my parents sold the house and we jumped in the van for a one-way, cross-country road trip. Seeing my parents step out in faith (and being a witness to how God provided for us every step of the way) has greatly shaped my perspective on God's faithfulness and His providence.
Fast-forward 12 years of being a part of Harvest's Worship Ministry in different capacities; I was then given the opportunity to come on staff full time. Since then, I have been working at Harvest providing music for the video department's various projects—roll ins, video announcements, social clips, movies, etc.—as well as singing and playing the keyboards on the worship team.
Born in: 1992
Birthplace: New Orleans, Louisiana
Worship Leader since: 2005
Instrument of choice: Keyboard
Previous work: Musician
Favorite Verse: Psalm 1:1–3
Favorite worship song: Lord, I Need You
Married to: Hilary
Married since: 2016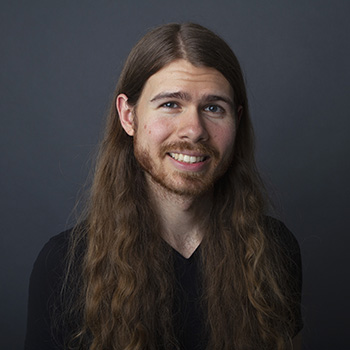 Role: Worship Leader
Locations: Corona, Orange County, Riverside, Woodcrest
Stay Connected to the Harvest Community
Get regular email updates, event information, and Harvest stories.