At the age of 17, I worked as a stock boy at the House of Fabrics in the Central City Mall. One of my responsibilities was to vacuum the store each night. One night I found a tract lying on the floor. It was a tract entitled "The Beast." I took the tract home and read it; I was immediately convicted of my sin and drawn to God. I prayed the prayer in the back of the tract, putting my trust in Christ as my Savior. I attended Calvary Chapel of Riverside two months later and have been following Christ since 1981. I have served on staff at this fellowship since 1985.
Born in: 1963
Birthplace: DuBoise, Pennsylvania
Pastor since: 1997
Previous work: Coca Cola merchandiser
Favorite scripture: Psalm 73:25-26, Romans
Married to: Sheri
Married since: 1990
Children: Brandon, Danielle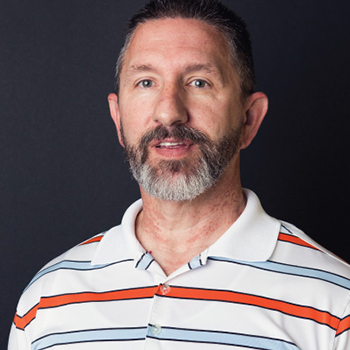 Role: Associate Pastor
Locations: Orange County, Riverside
If you'd like to get in touch, please fill out the form below.
Stay Connected to the Harvest Community
Get regular email updates, event information, and Harvest stories.