I grew up in a home in Southern California, and accepted Jesus Christ as my personal Savior when I was seven years old. As a teenager in the 1970's, I started to attend a new church in a tent on the edge of town named Calvary Chapel Costa Mesa. The teaching I received under Pastor Chuck Smith provided me with the foundation I would need to weather the storms of life. I had no idea at that time just how difficult those storms would be.
In 1984, my wife Terri and I had our first daughter, Kara. She was born with severe cerebral palsy that resulted in the need for numerous surgeries and intensive care stays. Our daughter Tayler was born four years later, and even though she was developmentally perfect, she had a series of intestinal operations that almost took her life. Once again we had to endure more months of hospitalization. The emotional and financial stress on us was staggering, but God got us through and we learned that He is always faithful.
In 1990, I became a police officer and spent the next 21 years serving the citizens of the City of Newport Beach. As a law enforcement officer, I had a front row seat to the pain that exists in this world. During this time, I developed a deep desire to encourage others by the promises found in God's Word.
If you are being pounded by the trials that this life can bring, don't give up! God knows your future and has a plan for your life, even if you can't see or feel it right now. "For I know the thoughts that I think toward you, says the LORD, thoughts of peace and not of evil, to give you a future and a hope" (Jeremiah 29:11 NKJV).
Born in: 1956
Birthplace: Orange, CA
Pastor since: 2007
Previous work: Police Officer
Favorite scripture: Matthew 6:33
Married to: Terri
Married since: 1980
Children: Kara, Tayler, and Paige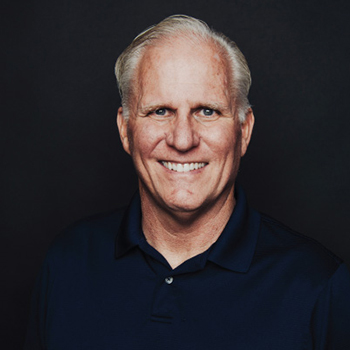 Role: Associate Pastor
Locations: Orange County
If you'd like to get in touch, please fill out the form below.
Stay Connected to the Harvest Community
Get regular email updates, event information, and Harvest stories.