Harvest Study Groups are fun, edifying, and here to help you grow closer to God and to your church. If you haven't been a part of a Bible study or a small group, now is a great time to plug in.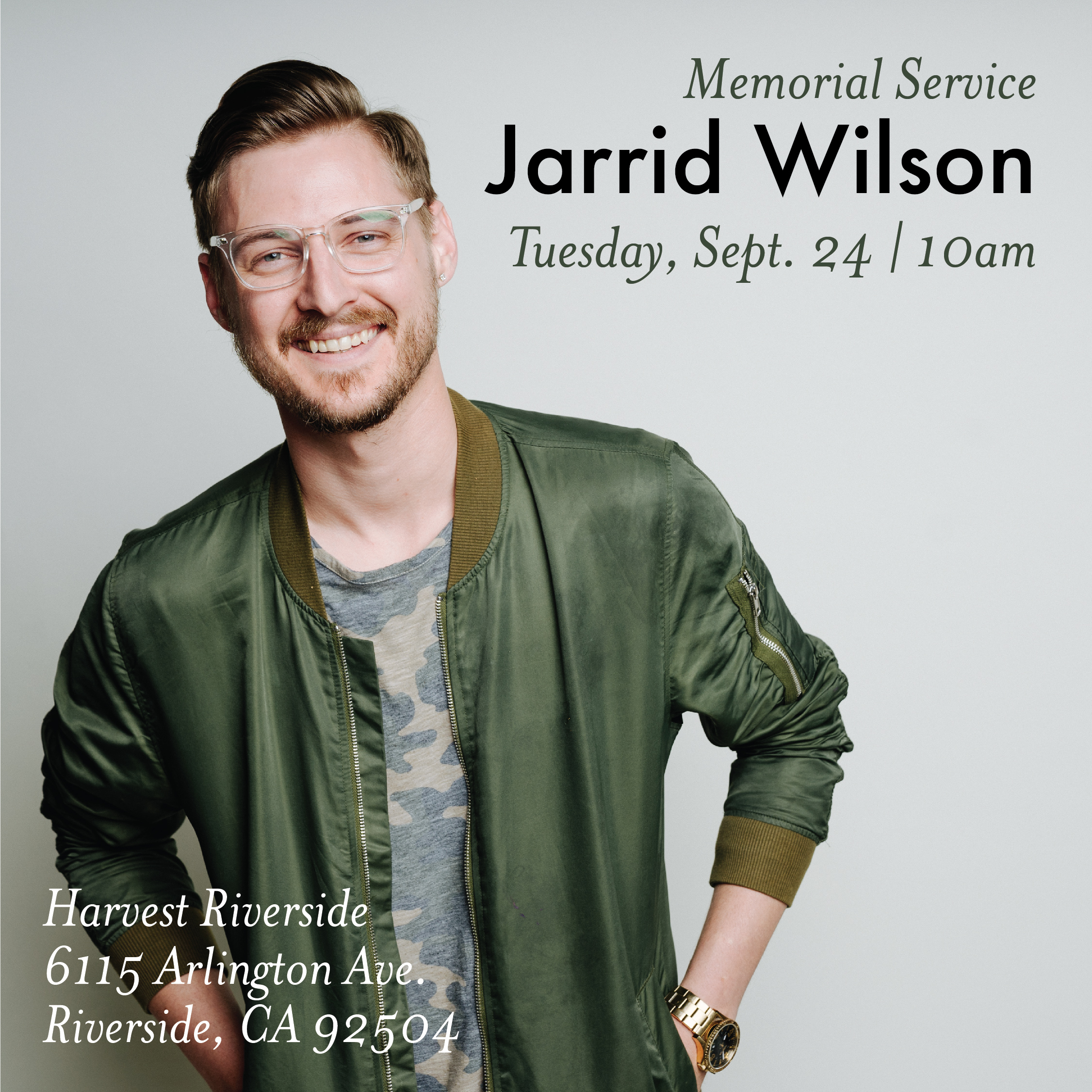 Jarrid Wilson Memorial
The memorial service for Pastor Jarrid Wilson will be held on Tuesday, September 24, at 10:00 AM at Harvest Riverside.
Stay Connected to the Harvest Community
Get regular email updates, event information, and Harvest stories.